Your Questions Answered
What is the average waiting list time?
NHS Patient waiting lists due to Covid-19 have unfortunately increased substantially to between one and a half to two years for patients that have a GP referral to an NHS Hospital performing Stretta
Private Insured Patient waiting Lists are generally Four to Six weeks for a new Patient Consultation following a GP referral. It normally takes a further six to eight weeks for the diagnostics to be performed prior to a Stretta procedure being offered by a Consultant to a Private Insured Patient
Self Funded Patient – A GP Referral is not required therefore you can Direct Access an Initial Consultation with a Consultant in just a few days once you have made your decision to do so. Subject to clinical availability the Diagnostics can be performed in one of two weeks following your Initial Consultation and the Stretta procedure can be offered very quickly once the diagnostics results are available to your Consultant and you have discussed your treatment options.
Can I have Stretta with a Hitatus Hernia?
Yes you can have a Stretta procedure if you have a Hernia that is less than 3cm.
If you have a diagnosed hernia of greater than 3 cm then it will be important to discuss this with your Consultant prior to any treatment
How do I know if I am suitable for the procedure?
Your Consultant will advise you if you are suitable for a Stretta procedure following your initial consultation.
Sometimes it may be necessary for your Consultant to perform some clinical diagnostic tests in to confirm your suitability for Stretta procedure
What diagnostic tests are needed to ascertain my suitability?
Following your initial consultation your Consultant will advise you which diagnostic procedures you may need to have
The Diagnostics available that can be used to determine your suitability for a Stretta are:
An Endoscopy which involves placing a small camera into your throat with light sedation to allow your consultant to check your oesophagus and stomach
PH Monitoring is sometimes used to measure the presence of acid in your oesophagus over a 24 to 48 hour period and will provide your Consultant with meaningful results
Manometry is sometimes used to assess how the muscle is functioning in your Oesophagus and allow your Consultant to determine if you have any swallowing disorders
Barium Swallow can be used which is an x ray taken of your Oesophagus whilst you swallow
Not all of the diagnostics may be required and generally your Consultant will discuss with you the recommended diagnostics that you may require
NHS Patients = No Charge
Insured Patients = £10000 to £12000
Direct Access Self-Funding Patients
Initial Consultation approximately £250
Pre-Operative Diagnostics approximately £2500
Stretta Operation & Follow Up approximately £5500
Approximate Direct Access Procedure Cost £8250
Can I pay in installments?
It is generally accepted that patients pay for each step of the procedure journey prior to starting each step
You can therefore as a Direct Access Self-Funding Patient pay for
Step One Initial New Patient Consultation
Step Two Pre-Operative Diagnostics as recommended by your Consultant
Step Three The Stretta Procedure to include your post-operative follow up consultation
Is Stretta NICE (National Institute for Clinical Excellence) approved for use in the NHS?
Stretta was approved by NICE following a formal review of the procedure in August 2013
The PDF download on this page provides the NICE guidelines for patients along with the recommendations and guidelines for your Consultant to follow
Not all hospitals offer Stretta on the NHS and we have provided information on the Stretta Centres page to help you locate an NHS Hospital offering Stretta
You do have a right to use Choose and Book and request your GP refers you to an NHS location of your choice that offers Stretta to patients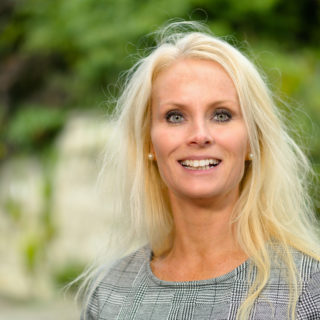 Call or email today 020 3743 3977 to speak with our Patient Advisor - Louise regarding unanswered Questions